REASONS TO INSTALL SUN SHADES IN SCHOOLS AND DAYCARES
Schools in Florida are entrusted with the responsibility of providing a safe and healthy environment in which children can learn and grow. Beyond teaching math, science, language, and the arts, schools must take care of the basic needs of safety and security. Any outdoor area can benefit from shade, but shade structures for schools need to be placed carefully to maximize shade benefits. Playgrounds and dining areas need shade solutions because children may be spending more time in these outdoor areas. However, courtyards, basketball and tennis courts, drop-off areas and other locations at schools are also ideal for shade. Here some reasons schools can benefit from installing sun shades.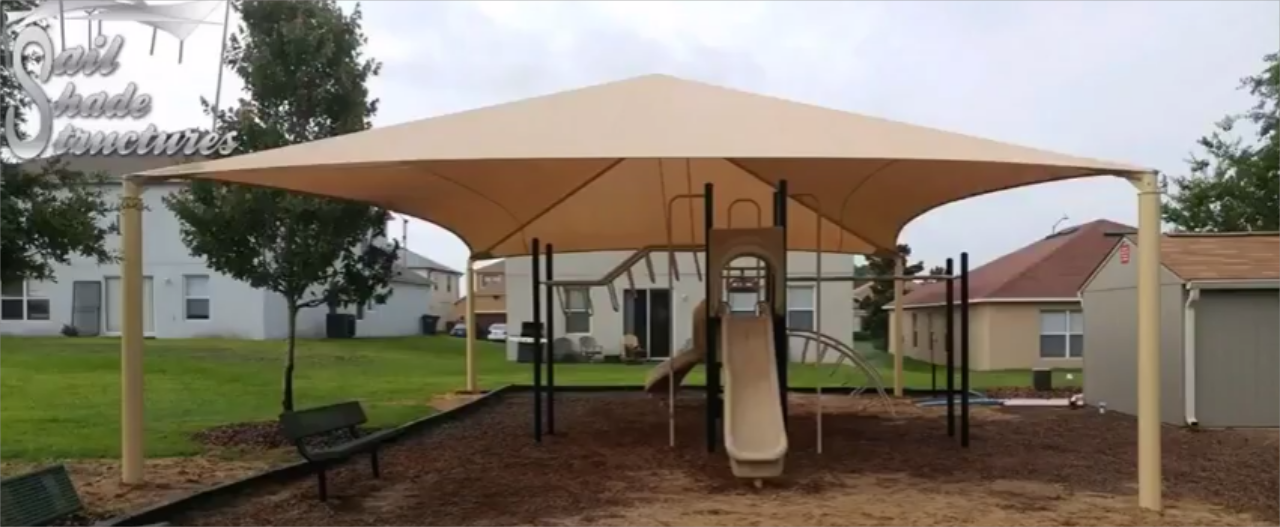 Protection from UV Rays
Parents rely on schools to keep their children safe and comfortable during the hottest of Florida days. It's important to choose a shade structure company known for its effective and durable products.Schools are increasingly learning more about the importance of protecting students from harmful Florida UV rays, even when they are inside. Exposure to UV rays and sunburns are the primary cause of skin cancer and other UV related conditions, which is why it is so important to take precautions to protect children. High-quality sun shades can block a majority of the sun's UV rays.

Better Security
Security at schools has never been more important. All educational facilities are continually looking for ways to make their buildings more secure and to protect their students. Shades provide the privacy schools need to stop outsiders from seeing inside the building and locating specific groups or individuals from outside the building. Individuals inside the building are able to approach the windows and see outside, knowing the those outside cannot see in. Safety is our top priority, and we offer safety pole covers for our playground shade structures. These padded covers prevent children from bumping their heads on the steel posts of a shade structure.
Playground Sail Shade Structures throughout Florida
Sail Shade Structures are responsible for protecting children from the harmful sun UV rays and provide shade for children outdoor activities. Sail Shade Structures can be installed on Commercial to Residential Playgrounds for Communities, Apartments, Condo's, Schools, and Parks.
Sail Shades Structures provide shade for all types of School playground equipment and park playgrounds. Sail Shades Structures, Inc. installed a shade structure for Citrus Grove Elementary in Palm City Florida.

Sail Shades in Port St Lucie
Sail Shades in Daytona Beach
Sail Shades in Orlando
Sail Shades in Kissimmee
Sail Shades in Melbourne
Sail Shades in Palm Beach
Sail Shades in Fort Lauderdale
Sail Shades in Fort Pierce
Sail Shades in Vero Beach
Sail Shades in Palm Bay
Sail Shades in Boca Raton
Sail Shades in Titusville